Welcome to shoe school! If you're addicted to shoes like we are, you'll love this. We're going to walk you through the anatomy of a good shoe and what each element does.
The next time you choose a pair of shoes from the store, you'll know exactly what to look for! And if you're choosing shoes that aren't Burju (gulp!) you'll know exactly what to ask about.
Ready to dive in? Let's go!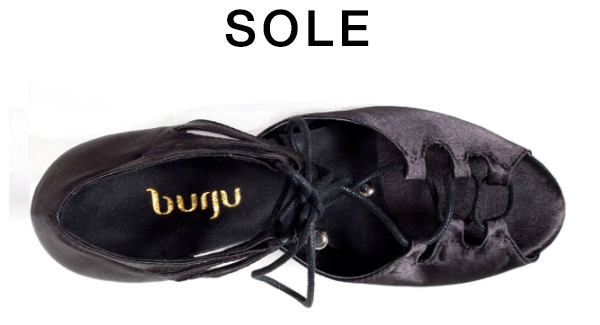 We're starting with the sole - the part of the shoe that your foot spreads its entire weight over. The sole can literally make or break how comfortable your feet are all day - if it's too flat or too arched, it can hurt your foot.
The solution?
Look for shoes that have extra padding on the sole, just like Burju shoes, so your feet will feel good all day long. Our shoes have a memory foam double padding for extra comfort.
Note: padding becomes even more important when heels are involved - the higher the heel, the more padding you'll need for both the ball of your foot and the heel.
HEELS
Which brings us nicely to the heel! The two most important elements to take into account when choosing your heels are comfort and stability:
Stability: If you want the beauty and glamour that comes with wearing really high heels, the most important thing to look for is the angle of the heel itself. Burju shoes have a heel angle that is specially optimized for stability, giving you that wonderful feeling of being blissfully steady on your feet.
Comfort: The beauty of choosing a different heel height is that you can have all the elegance of high fashion shoes, with the comfort of a lower heel height. Or vice versa!
There's empowerment in choice: Burju lets you choose your heel height depending on your needs or your mood. What could be better?
Note that Burju heels are measured from the outside or tallest part of the heel.
If you're looking for an adjustable fit, laces are going to be your best friend. These are ideal if you have feet that are wider or narrower than average - the laces allow for a snug or loose fit, depending on how tight or loose you wear them.
Our La Alemana shoes are bestsellers for this very reason. For dance shoes, a snug fit is especially desirable but for everyday wear you may want something less restricted.
If your shoes are ankle booties, they're going to give you a lot more support around the ankle than normal shoes.
Support is important for stability and for comfort - and is even more crucial when your heels are high. If you are a dancer ankle boots are most recommended for heels dance class for support and comfort.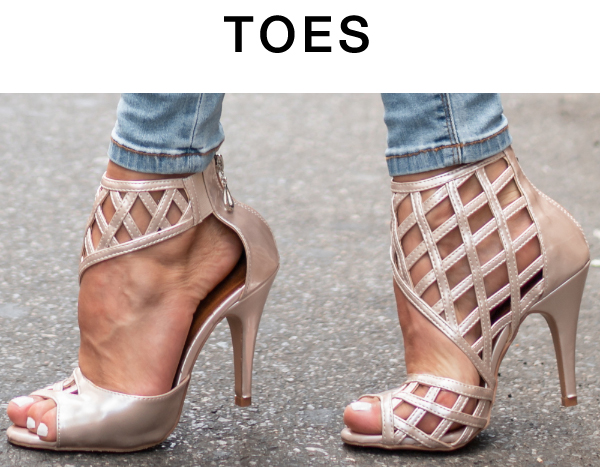 A special panel in our peep-toe shoes keeps toes from slipping too far out of the shoe. This keeps feet solidly in place and allows for plenty of movement.
What could be better?
If you want total protection for your toes, you can always choose a closed-toe shoe.
If you want to slip your shoes on and off effortlessly, a zip at the back of the heel is the perfect addition to your shoes.
This means that, even if your laces are done tightly, you'll be able to whip off those beauties in a flash whenever needed.
But with Burju shoes, you'll be so comfortable that you won't even want to!